Let's face it, buying and selling a home has changed dramatically in our present economy. Even though I've helped hundreds of buyers and sellers for over 10 years in the Austin and Lake Travis area, I haven't seen a real estate market this tough since the 1980's. Many wonderful houses listed with very conscientious, traditional real estate agents are sitting on the market unsold for over 6 months. Why is that? Most buyers can no longer qualify for mortgage loans! There are approximately 115 million households in the US, but over 80 million people cannot get a mortgage loan – even if they did want to buy a house. Sellers want to sell, and buyers want to buy, but lenders don't want to lend.
That reality has created a major shift in the real estate market. One that requires NON-TRADITIONAL solutions to help sellers sell and buyers buy. Traditional real estate agents can no longer get homes sold even though it's the ideal time for anyone to buy a home in the Austin area.
You need unique, creative solutions today! Learn about ALL your options right here on this web site. I'm here to help.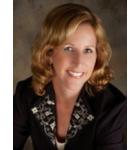 Dianne Bartlett
512-266-2606